The detection of pollutants cations is actually a major issue in our societies. Pollutants rate measurements are done mainly by sampling and laboratory analysis of these samples with expensive hardware. The current challenge is to continuously monitor pollution of some sites ( rivers, lakes or industrial sites ) in order to react promptly.
This involves having sensors of various pollutants such as lead, mercury, cadmium, cesium ... working in situ and low cost. Microfluidics offers the ability to track these data continuously at low cost. Detail a cesium sensor that has been studied as part of an industrial agreement with EDF. The challenge was to take water in large pipes with flowrate of several m3/h at a temperature of 280 ° C and measuring the rate of cesium in the water, we have to consider that microfluidic components we designed are working at a temperature of 20 ° C and a flowrate of 1ml/h.
Our information source is fluorescence, we used the Calix COUSULF as selective fluorescent probe for cesium, we mixed the chemical probe with the analyte in the microfluidic component in which we incorporated measuring elements of the fluorescence. The detection limit is 5x10-2 ppm.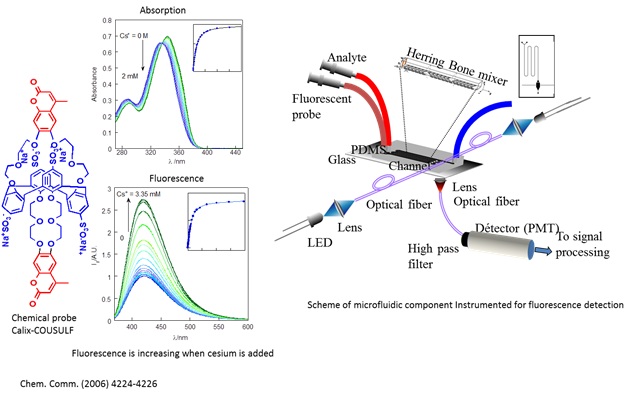 Finally field sensor below: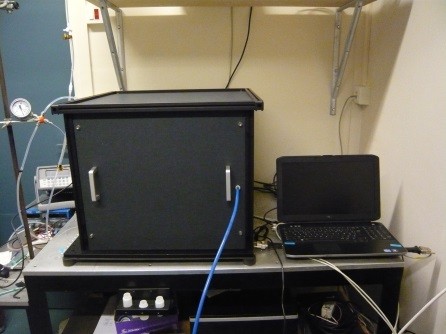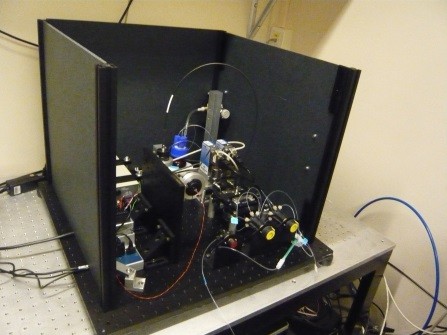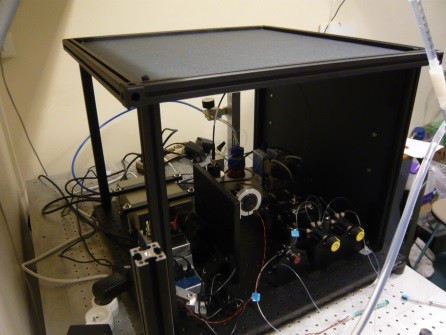 It is contained in a volume of 60x60x60 cm3 and is connected by USB bus to a computer.(www.ppsm.ens-cachan.fr)